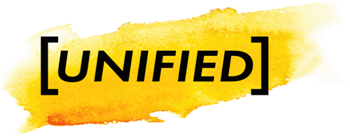 FOR IMMEDIATE RELEASE
For further information contact:
Robert Kruithoff, Fundraising & Events Director, United Nations Association of Tampa Bay
Phone – 727-410-9597
Email – fundraising@unatampabay.org
Web – www.unatampabay.org
ST PETERSBURG, Fla., – The United Nations Association of Tampa Bay (UNATB) is proud to present UNIFIED, a new-concept event to be held from 6-9p.m. on July 27, 2017 at the Morean Center for Clay. UNIFIED is Florida's premier live-art event promoting Gender Equality & Women's Empowerment.
This breakthrough event is an interactive, live-art extravaganza featuring locally and internationally recognized artists and performers based in Tampa Bay. Artists include Ya La'Ford, Marlene Rose, Carrie Jadus, Cecilia Lueza, Tessa Moeller, Tina Pirraci, Helen French, Maureen McDole just to name a few. The innovative art created at this exciting event will range from 7' 3-D printed sculptures to 14' portable Murals and will be auctioned live at the end of the evening.
UNIFIED will present an insightful panel discussion of influential leaders of Tampa Bay to learn, interact and discuss how we can collectively drive tangible change. The panelists include Lorna Taylor (CEO, Premier Eye Care), Nadine Smith (CEO, Equality Florida), Beth Houghton (Executive Director, St Petersburg Free Clinic) and more!
Join the UNATB for a night of great food, drinks, art and performances as we UNITE to promote Gender Equality in Tampa Bay and beyond.
For tickets and further information about UNIFIED please visit unified-tampabay.eventbrite.com
###